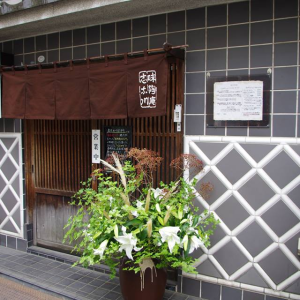 味陶庵志奈川(1)
Selling point
Basic information
Shop Category

Western Style Cuisine Japanese Style Meal Set Café

Open hour

11:30~14:30

Closed

土・日曜、祝日

TEL

03-3376-2990

FAX

address

東京都 新宿区 西新宿4-11-19

Member stores association

URL

Nearest station

都営地下鉄大江戸線「西新宿五丁目」駅より徒歩5分

Payment method

Impossible


Smoking info

non smoking


Delivery info

Impossible


Service info
Introduction
201504/1019:04
Introducer:十二社商店親睦会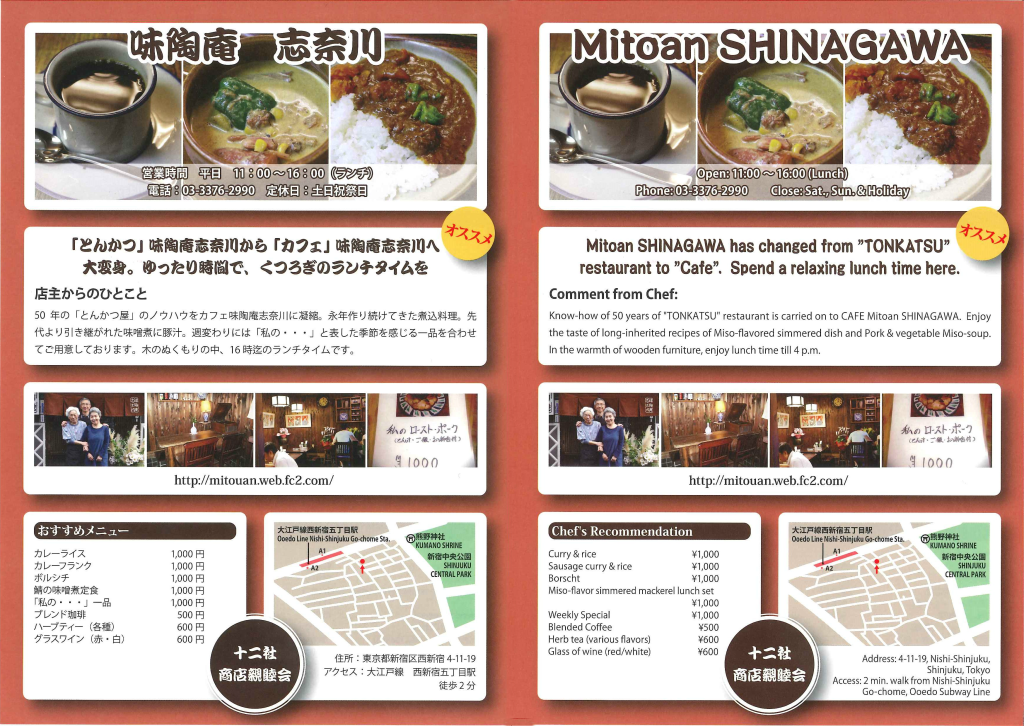 (オススメ)
「とんかつ」味陶庵志奈川から「カフェ」味陶庵氏奈川へ大変身。
ゆったり時間で、くつろぎのランチタイムへ

(POINT)
Mitouan SHINAGAWA has changed from "TONKATSU"
restaurant to "Cafe". Spend a relaxing lunch time here.

(店主からのひとこと)
50年の「とんかつ屋」のノウハウをカフェ味陶庵志奈川に凝縮。永年作り続けてきた煮込料理。先代より引き継がれた味噌煮に豚汁。修代わりには「私の・・・」と表した季節感じる一品を合わせてご用意しております。木のぬくもりの中、16時迄のランチタイムです。

(Comment from Chef)
Know-how of 50 years of "TONKATSU" restaurant is carried on to CAFE Mitouan SHINAGAWA. Enjoy the taste of long-inherited recipes of Miso-flavored simmered dish and Pork & vegetable Miso-soup. It the warmth of wooden furniture, enjoy lunch time till 4 p.m.

Review
201603/2516:07
以前から気になっていた、「味陶庵志奈川」さんの気まぐれメニュー。ようやく食べられました‼︎ 今週は「牛すじカレー」でした。私にはちょうどよい辛さで、とても美味しかったです‼︎ お隣のテーブル...
User
There is not a list of users.