異国情緒漂う店内でいただく西洋の田舎料理
グラナダ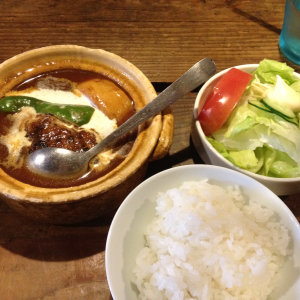 愚羅奈陀(1)
Selling point
Basic information
Shop Category

Western Style Cuisine Western Cuisine

Open hour

ランチ=11:30~14:00、ディナー=17:30~22:00(LO)

Closed

日曜、祝日

TEL

03-3378-1034

FAX

address

東京都 新宿区 西新宿4-12-15 2F

Member stores association

URL

Nearest station

都営地下鉄大江戸線「西新宿五丁目」駅より徒歩5分

Payment method

Impossible


Smoking info

smokable
13:00まで禁煙。以降は喫煙可能

Delivery info

Impossible


Service info
Introduction
201504/1019:01
Introducer:十二社商店親睦会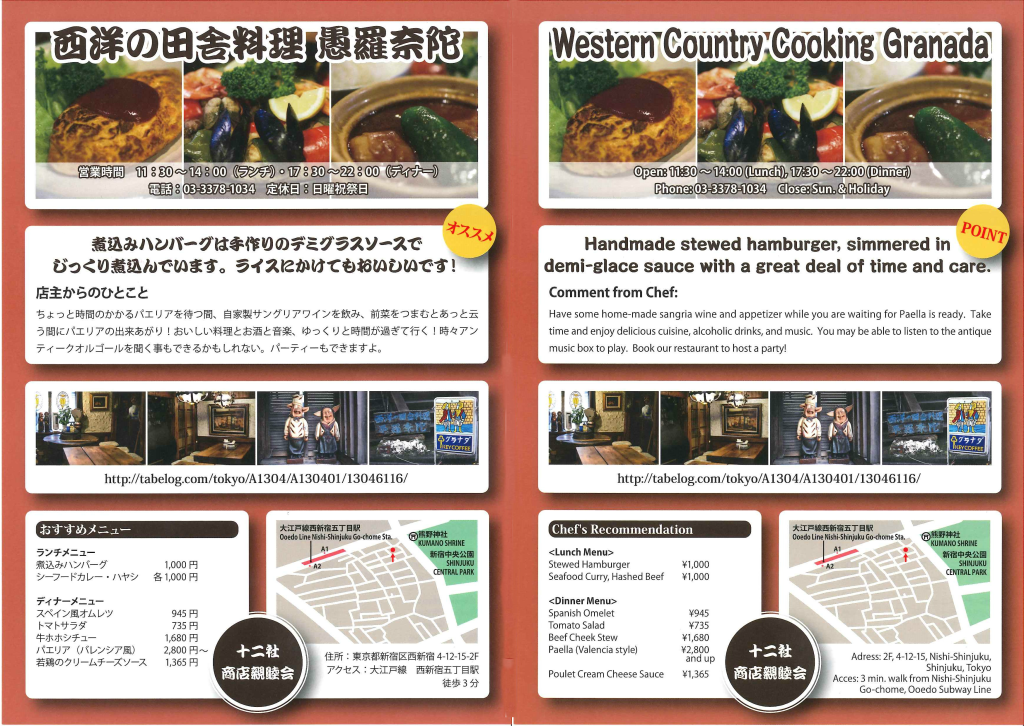 (オススメ)
煮込みハンバーグは手作りのデミグラスソースでじっくり煮込んでいます。ライスにかけてもおいしいです!

(POINT)
Handmade stewed hamburger, simmered in demi-glace sauce with a great deal of time and care.

(店主からのひとこと)
ちょっと時間のかかるパエリアを待つ間、自家製サングリアワインを飲み、前菜をつまむとあっと云う間にパエリアの出来上がり!おいしい料理とお酒と音楽、ゆっくりと時間が過ぎて行く!時々アンティークオルゴールを聞くこともできるかもしれない。パーティーもできますよ。

(Comment from Chef)
Have some home-made sangria wine and appetizer while you waiting for Paella is ready. Take time and enjoy delicious cuisine, and music. You may be able to listen to the antique music box to play. Book our restaurant to host a party!

User
There is not a list of users.