"Shinjuku loupe" an SNS which links Shops in Shinjuku to customers.
Introduction
201504/1019:01
Introducer:十二社商店親睦会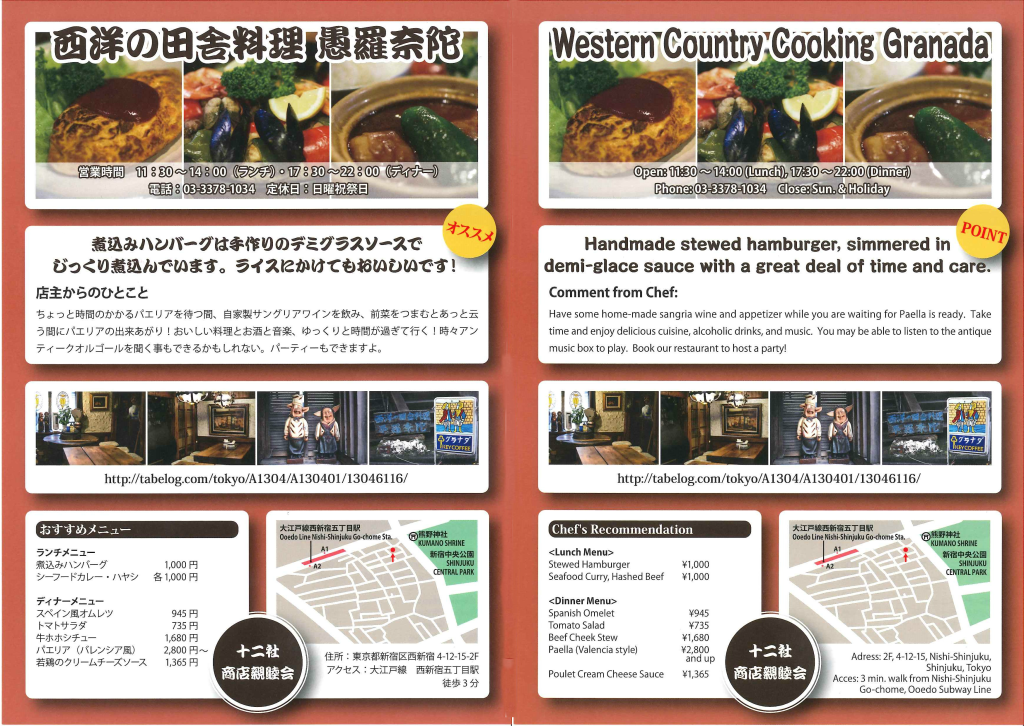 (オススメ)
煮込みハンバーグは手作りのデミグラスソースでじっくり煮込んでいます。ライスにかけてもおいしいです!

(POINT)
Handmade stewed hamburger, simmered in demi-glace sauce with a great deal of time and care.

(店主からのひとこと)
ちょっと時間のかかるパエリアを待つ間、自家製サングリアワインを飲み、前菜をつまむとあっと云う間にパエリアの出来上がり!おいしい料理とお酒と音楽、ゆっくりと時間が過ぎて行く!時々アンティークオルゴールを聞くこともできるかもしれない。パーティーもできますよ。

(Comment from Chef)
Have some home-made sangria wine and appetizer while you waiting for Paella is ready. Take time and enjoy delicious cuisine, and music. You may be able to listen to the antique music box to play. Book our restaurant to host a party!