都内唯一! 山形名物の冷たい肉そば
ニクソバヤ フクロウ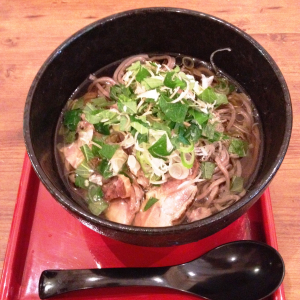 肉そば家 笑梟(1)
Selling point
Basic information
Shop Category

Udon&Soba Ramen

Open hour

ランチ=11:30~15:00、ディナー=18:00~23:00、土曜・祝日は22:00まで、日曜は15:00まで

Closed

日曜のディナータイム、お盆と正月は不定休

TEL

03-3374-2938

FAX

03-3374-2938

address

東京都 新宿区 西新宿4-14-2

Member stores association

URL

http://fukurou29.com/

Nearest station

都営地下鉄大江戸線「西新宿五丁目」駅より徒歩3分

Payment method

Impossible


Smoking info

non smoking


Delivery info




Service info
Introduction
201509/1613:33
Introducer:十二社商店親睦会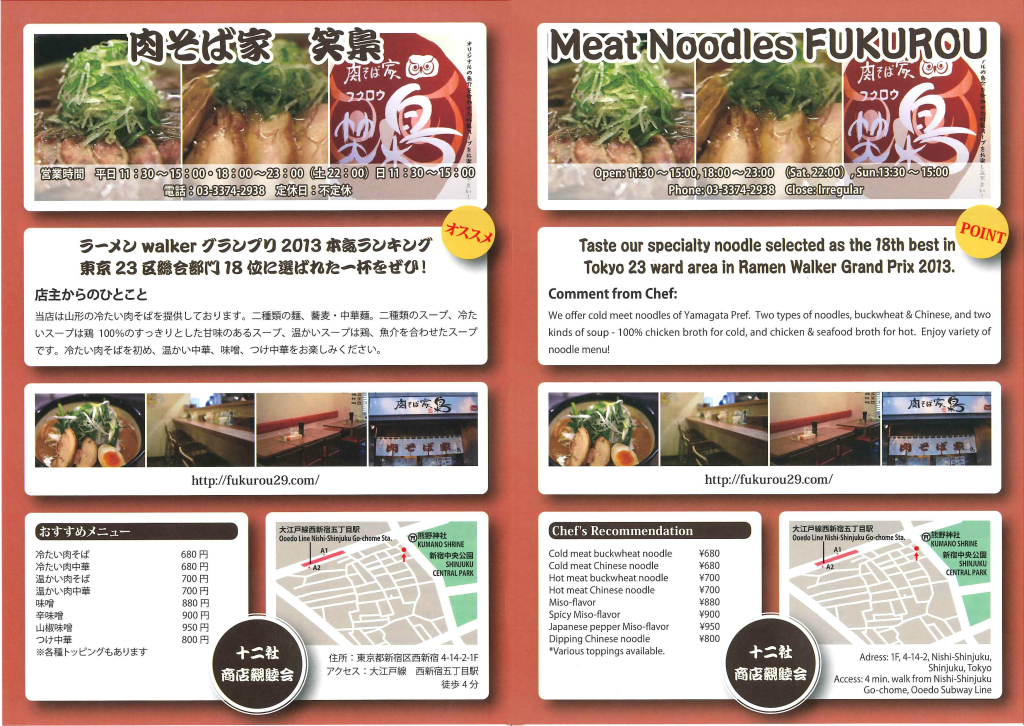 (オススメ)
ラーメンwalkerグランプリ2013本家ランキング
東京23区総合部門18位に選ばれた一杯をぜひ

(POINT)
Taste our specialty noodle selected as the 18th best in Tokyo 23 ward in Ramen Walker Grand Prix 2013.

(店主のひとこと)
当店は山形の冷たい肉そばを提供しております。二種類の麺、蕎麦、中華麺。二種類のスープ、冷たいスープは鶏100%のすっきりとした甘みのあるスープ、温かいスープは鶏、魚介を合わせたスープです。冷たい肉そばを初め、温かい中華、味噌、つけ中華をお楽しみください。

(Comment from Chef)
We offer cold meat noodle of Yamagata Pref. Two types of noodles, buckwheat & Chinese, and two kinds of soup-100% chicken broth for cold, and chicken & seafood broth for hot. Enjoy variety of noodle menu!

User
There is not a list of users.