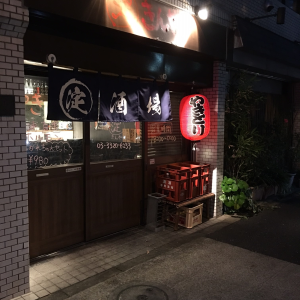 淀橋商店(1)
Selling point
焼鳥とお酒を楽しみながら
平成25年にオープンしたアットホームな居酒屋。
ビールはもちろん、角ハイボール、日本酒、グラスワインを取り揃え。おすすめは、あつあつでジューシーな焼き鳥(140円~)。
ワインに合うつまみもあり、ゆったりとした時間を過ごせます。
Basic information
Shop Category

Izakaya(Japanese Pubs) Yakitori(BBQ chicken)

Open hour

18:00~24:00

Closed

日曜、祝日

TEL

FAX

address

東京都 新宿区 西新宿4-36-13 松原ビル 1F

Member stores association

URL

https://www.facebook.com/yodobashishouten?ref=stream&fref=nf

Nearest station

京王新線「初台」駅より徒歩5分

Payment method

Possible


Smoking info

smokable


Delivery info

Impossible


Service info
Introduction
201509/1519:00
Introducer:十二社商店親睦会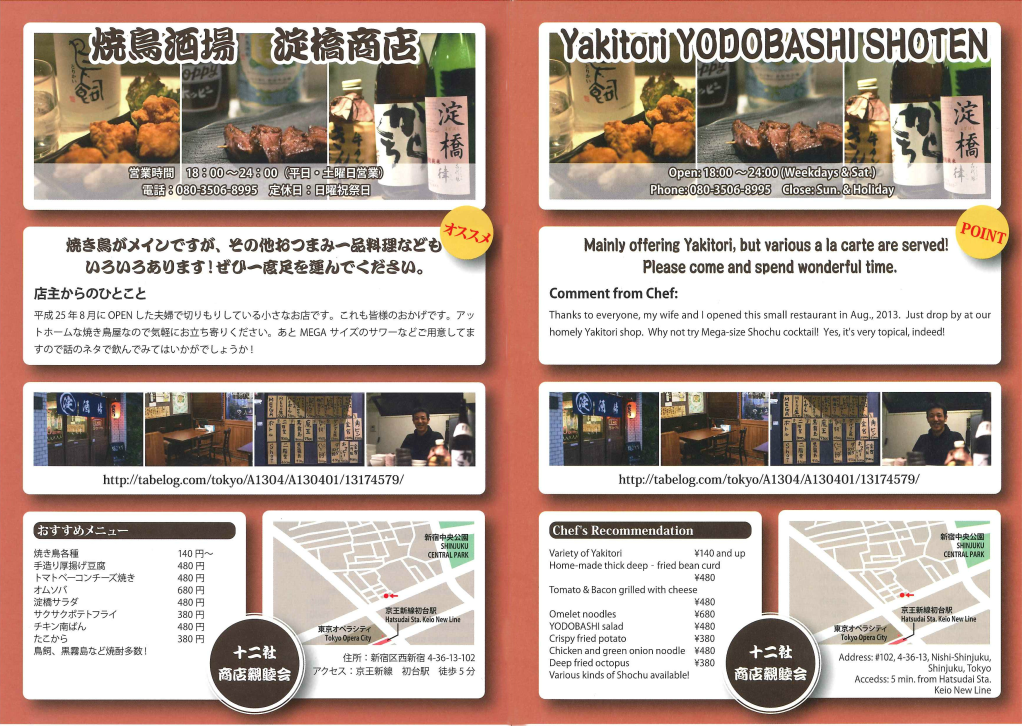 (オススメ)
焼き鳥がメインですが、その他のおつまみ一品料理などもいろいろあります!ぜひ一度足を運んでみてください

(POINT)
Mainly offering Yakitori, but various a la carte are served!
Please come and spend wonderful time.

(店主からひとこと)
平成25年8月にOPENした夫婦で切りもりしている小さなお店です。これも皆様のおかげです。アットホームな焼き鳥屋なので気軽にお立ち寄りください。あとMEGAサイズなどご用意してますので話のネタで飲んでみてはいかがでしょうか!

(Comment from Chef)
Thanks to everyone, my wife and I opened this small restaurant in Aug., 2013. Just drop by at our homely Yakitori shop. Why not try Mega-size Shochu cocktail! Yes, it's very topical, indeed!
User
There is not a list of users.