東新宿駅前の職住近接の商店街
シンジュクオオクボシンコウカイ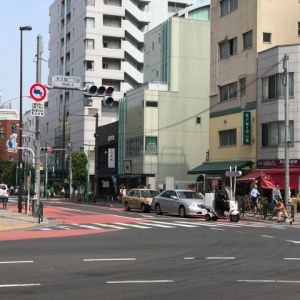 新宿大久保親興会(5)
Selling point
東新宿駅前の職住近接の商店街
昭和53年4月に発足。平成12年12月12日、堂々全線開通した大江戸線東新宿駅が誕生し、一斉にビル群・マンション群の開発が進んだ。
この環境の中で「新宿大久保親興会」はこじんまりした商店会であるが、三徳(スーパーマーケット)を中心に大久保商業立地の中で手堅く発展を続けている。

今後の新宿は限りない成長を約束されており、職住近接の好立地を生かして私共新宿大久保親興会も賛助会員の三徳、東京都民銀行の協力を得て街ぐるみ大きく飛躍を期したいと念願している。

Shopping district in front of HigashiShinjuku stations having their workplace near their home

We store asociations established in April 1978. On December 12, 2000, the Oedo Line Higashi Shinjuku station was opened and the development of buildings and condominium groups progressed all at once.In this environment "Shinjuku Okubo Shops Association" is a small business association, but has continued to develop steadily in the Okubo commercial location centering on Santoku (supermarket).

In the future Shinjuku is promised to grow unlimitedly, Shinjuku Okubo asociation also wishes to make a big leap in town with the cooperation of support members Santoku and the Tokyo Citizen's Bank.
Basic information
Published Member Shop