カネシロ インターナショナル カブシキカイシャ
金城インターナショナル株式会社
03-3232-7178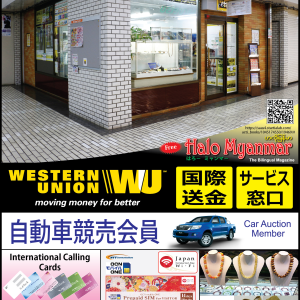 金城インターナショナル株式会社(1)
Selling point
東京都 新宿区 大久保3-10-1 オレンジコートSC内 New Town Okubo 1F
We are at Shinjuku-Ku, Okubo 3-10-1, New Town Okubo 1F (Maruetsu Supermarket, inside Orange Court). We sell SoftBank/KDDI/Other prepaid calling cards at wholesale and retail price. We provide NTT OCN mobile ONE data SIM for visitor, according to their requirement. We sell SIM free smartphone and Ipad. We are agent of Western Union Money Transfer in this area. You can make an advertisement with our journal in every month.
Please, have an easy visit to our selling point or call for us, for your interest.

Basic information
Shop Category

Other commercial companies Variety Store

Open hour

10:00~21:00

Closed

日曜

TEL

03-3232-7178

FAX

03-3232-7226

address

東京都 新宿区 大久保3-10-1 オレンジコートSC内 New Town Okubo 1F

Member stores association

URL

http://www.ksijapan.com

Nearest station

JR「高田馬場」駅より徒歩8分

Payment method

Impossible


Smoking info

non smoking


Delivery info

Possible


Service info

International and Domestic prepaid calling cards, Prepaid visitor SIM card, Western Union Money Transfer, SIM free smartphone, Advertisement on own Magazine "Halo Myanmar" monthly, Thai Boss restaurant...
Map
Review
201503/2012:11
Kaneshiro International
User
There is not a list of users.